Updated on March 17, 2022
Zombies mode is returning to Call of Duty: Mobile for the first time in a long time. Zombies mode and the Shi No Numa map will soon be accessible in the Chinese version of Call of Duty: Mobile, according to a Reddit post from the production team.
Call of Duty: Mobile's Chinese version will soon have Shi No Numa, our original Zombies map." Those in other parts of the world shouldn't think we've forgotten about you! Players of Call of Duty: Mobile should hold out a little longer, since we want to provide a new ZOMBIES experience later this year. Zombies mode specifics will be revealed closer to the game's release date.
Pursuit is a Call of Duty: Mobile event that grants each player a Warrior class Special Ops soldier that grows strength based on experience points collected while playing the game. XP may be earned by participating in multiplayer, battle royale, and new modes introduced this season.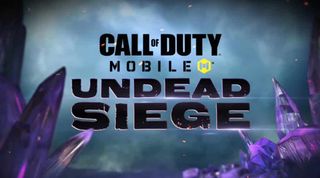 Related Article: mw 11 call of duty mobile
When will zombies return to Call of Duty: Mobile?
Undead Siege's initial release window was mentioned as '2021,' which is a considerable amount of time. But there are many who believe that the mode will debut in conjunction with Season 6 of Call of Duty: Mobile.
On July 30, the game's sixth season – which isn't actually the sixth season, as some have claimed – will begin.
Despite the lack of mention of a new zombies mode in Season 6's early promotional material, some fans believe that Undead Siege will be released at a later date. It would be a wonderful fit for the mode if the game's season 7 began in late September, which would coincide with the Halloween season.
Related Article: cod mobile season 7 2021 elite of the elite update new maps weapon balance changes and more
What are the zombies in Call of Duty: Mobile like?
When it comes to the typical Call of Duty undead, Undead Siege isn't what you're used to. Instead, it employs the Battle Royale terrain.
In Undead Siege, players are split up into groups and must work together to live for five 'nights,' but it is unclear how long that translates to in real time. As you can anticipate, the swarms of adversaries get tougher each night.
Your custom loadout from multiplayer mode is ready to go, but it appears you'll have to scrounge for supplies and other items to survive.
This is due to the fact that you must construct defences and turrets in order to fortify a base in Undead Siege.
We have no idea how this part of the mode works, so we're prepared for a steep learning curve when we play it for the first time.
Related Article: nombres para call of duty mobile
Is it possible that Call of Duty: Mobile's 'classic' zombies mode may make a comeback?
As of right now, there is no official indication on whether or not the Call of Duty zombies wave-based mode will return. People, though, are optimistic.
According to comments on social media, players are hoping that the Undead Siege mode is a preview to the traditional mode returning at some point in the future, maybe in a later season around the end of 2021 or the beginning of 2022.