Updated on March 17, 2022
With a controller, you can enjoy the full Call of Duty experience on your phone or tablet. Activision added the functionality to the game in November 2019.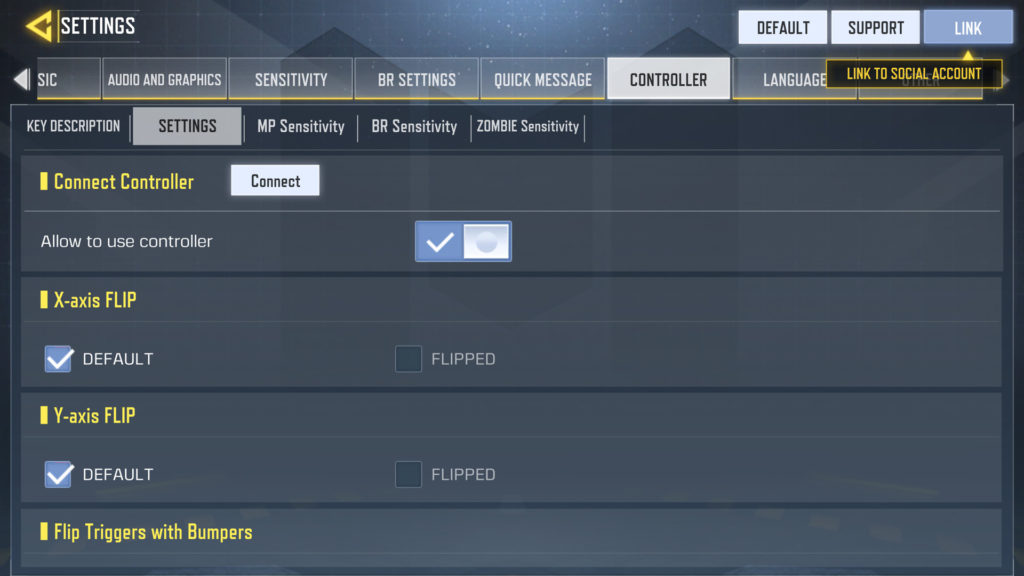 Related Article: call of duty mobile tips and tricks how to play and win
For the time being, players must use an Xbox One or PlayStation 4 controller to play Call of Duty: Mobile. Only controllers from the PS4's second generation are not included in this list. Activision has said that gamers who use a controller other than the one provided by Activision may experience difficulties. More controllers will be supported in the future, according to the business.
Related Article: how to get shadow blade operator skill in call of duty mobile
How to play Call of Duty: Mobile using a controller
Your PlayStation or Xbox One controller can be connected to your Android or iOS phone or tablet. Click here for instructions on how to do it with a PS4 controller. Click here to learn how to link your Xbox One controller to an Android or iOS device.
Just start the game and go to the settings option after successfully pairing your controller with your phone.
To access the controller tab, go to the settings menu and select the Controller option in the upper right corner.
To access the controller's settings, select the "Settings" tab.
Make sure the Controller Support option is enabled.
And that's all there is to it. The Call of Duty: Mobile game can now be played using a controller. In a battle royale or multiplayer match, controllers will work. In-game menu navigation will require your smartphone.
The controller tab in the options menu allows users to alter a number of different aspects of their gaming experience. Adjusting the axes, sensitivities, and more are all included.
Image courtesy of Activision
Players that use controllers will only be paired with other controller players to ensure fair play for everyone. All party members will be matched against controller-using players, even if only one member of the group is using one.
Related Article: 5 best smg in cod mobile season 11